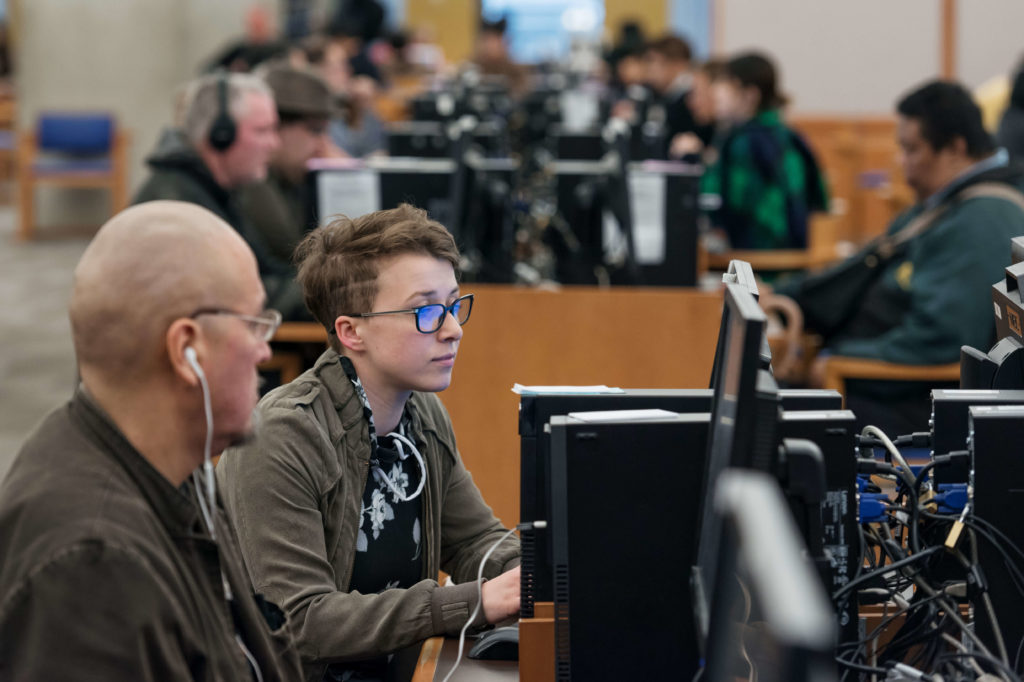 More than 16 per cent of Vancouverites don't have high-speed internet at home, and many others don't have access to a computer. Central Library bridges this digital divide, offering free WiFi, computer and e-reader access, and connections to tools and information that aren't freely available on the web. Free workshops build technology skills: sessions in computer basics, social media, eBooks, blogging and more.
Still, more can be done to ensure that everyone has the same access to this technology, and that collaboration can be fostered and creativity unleashed. As such, Central Library is making Level 3 a digital hub, packed with computer workstations, tutoring and meeting pods, collaborative spaces and fully wired meeting rooms. Also, an expanded and energized teen centre will have a distinct identity that gives these youth the opportunity to explore their interests and creativity, in a dedicated area all their own.
At the heart of this floor, the Inspiration Lab will continue to combine traditional and new media in a space built for digital creativity, collaboration, and experimentation: analog-to-digital conversion, sound studios, video editing suites and self-publishing support. All for free.
This initiative is part of the Storeys that Transform capital campaign.