"
All the things that are wrong in the world seem conquered by a library's simple unspoken promise: Here I am, please tell me your story; here is my story, please listen.
"
A library in the middle of a community is a cross between an emergency exit, a life-raft and a festival. They are cathedrals of the mind; hospitals of the soul; theme parks of the imagination. On a cold rainy island, they are the only sheltered public spaces where you are not a consumer, but a citizen instead.
"
The library is incredible. It's where everything about us is stored. The library is my home for culture. I love it.
Latest Causes
Browse through the various causes we support and help us achieve our goals
Fostering and encouraging a life-long love of learning and reading starts at a young age.
Delivers reading and listening materials in a variety of formats to elderly or disabled patrons at their home or care facility.
VPL's Man in the Moon program provides opportunities for fathers and other male identifying caregivers to learn about how to best support early literacy and language development in their children through playing, singing, talking and reading together.
Recent Posts
Learn more about what's happening at the Vancouver Public Library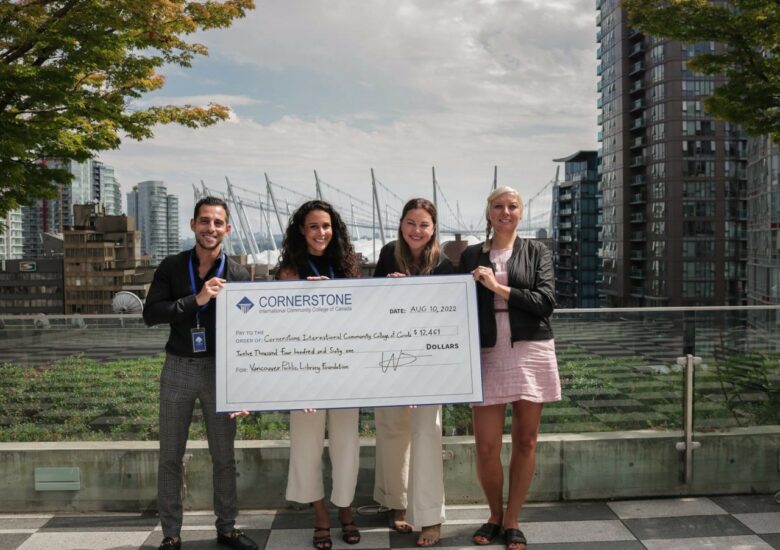 Cornerstone International Community College of Canada (CICC) operates two campuses located in the heart of downtown Vancouver. Conveniently located just steps away from VPL's Central Library, the branch has become a favourite place for their students to learn and connect. Recognizing the important role that Libraries play in the lives of their students, CICC decided […]