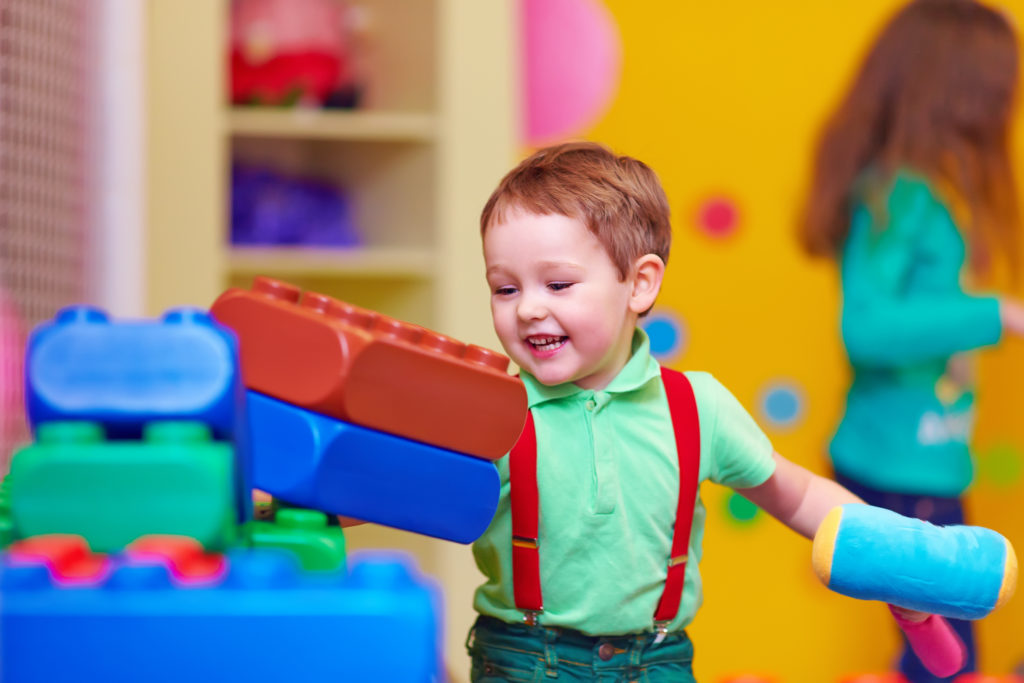 Early Literacy Playgrounds are vibrant, interactive and multimodal spaces that engage children ages birth to five years in play-based learning. Designed to be colourful and welcoming, these highly tactile and interactive indoor playgrounds engage young children in an environment of learning and discovery through imaginative play, and developmentally appropriate interactive experiences. 
These spaces are designed to include a variety of interactive activities and 'stations' for children and families, with defined areas for infants, toddlers, and children that encourage play-based learning. 
These playgrounds also serve as a place where parents and caregivers can feel comfortable, safe, engaged, and connected with each other, while interacting with their children and learning how they can help their child in their educational journey.