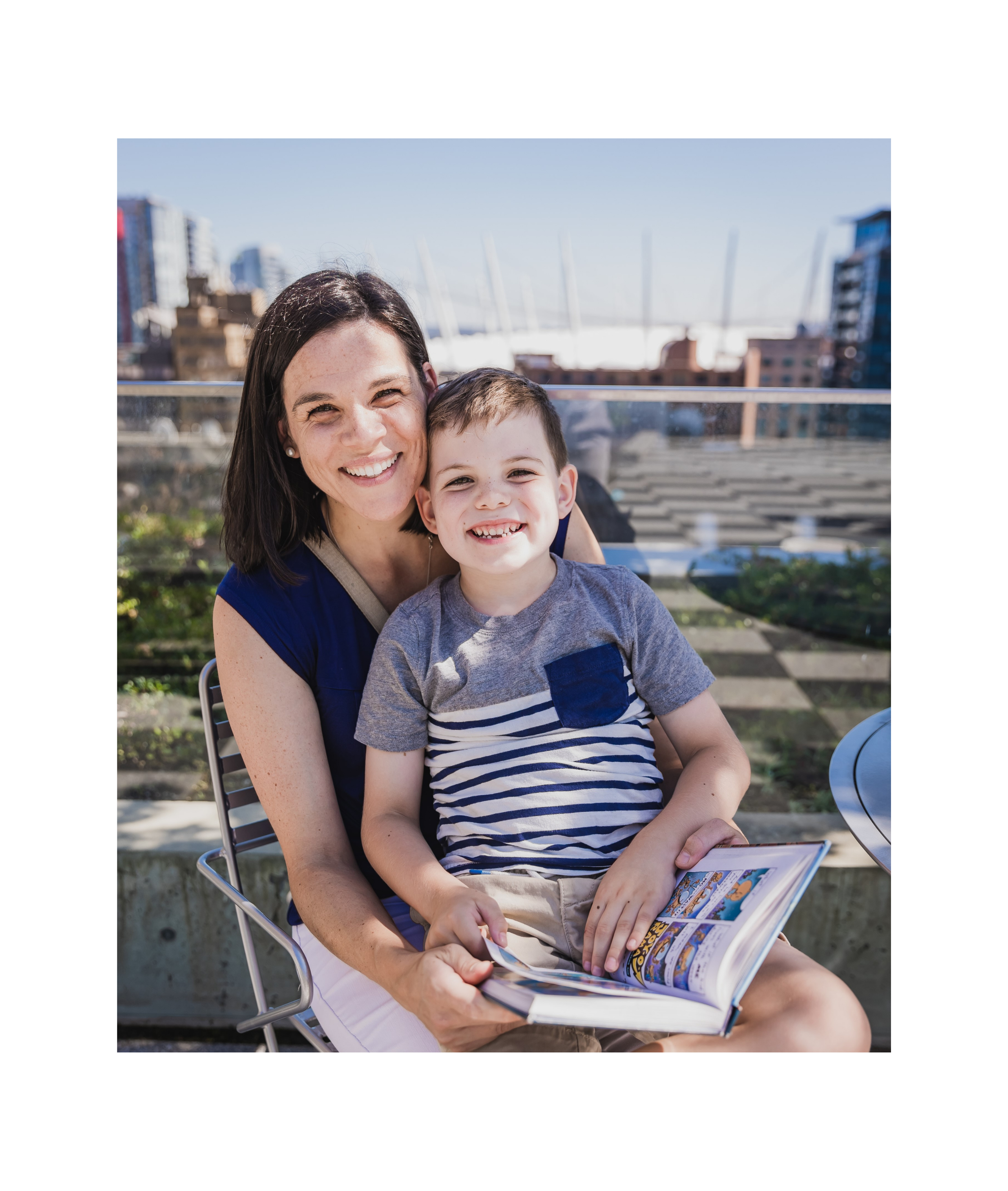 Have you ever enjoyed that special rush of excitement and urgency that you get when a VPL hold notification pops up in your inbox?
For six-year-old James, picking up his holds at VPL's Kerrisdale branch is the highlight of his week. His mother Amanda compares his giddiness, enthusiasm, and concern (will they get there in time?) to one of his favourite holidays…except that donors make sure this experience is available for his family year round!
Thanks to our supporters, children and their families from all walks of life can feel pride and a sense of ownership at seeing their names in print across their very own stack of holds, and have the freedom to walk out with as many books as their outstretched arms can carry!
We all deserve a place without limits. Where books, inspiration, and connection are free to everyone. And with your help, the Library can deliver this.
Amanda shares that the delight in James' voice is without equal when he finds out a hold has come in:
"…if I get an email that we have holds, it's like Christmas has come early! And then James and I, we have a whole discussion…'Is my name on it?' 'Is it still going to be there?' 'Is it definitely just for ME?' 'What if we're not there on time?' And then we run in, it's very exciting!"
A donor herself, Amanda gives back to VPL because she believes this access and excitement are important for all of us to thrive:
"I support the Vancouver Public Library because literacy is fundamental and opens so many doors. And we've seen first-hand how much of an impact it's had on our house!"
Amanda loves that the books and programs her family uses from the Library continue to grow with her son. They are able to discover new and exciting books every time they go to the Library. James' anticipation and joy for trips to his neighbourhood branch have only grown with time.
His enthusiasm is contagious. Amanda herself has even started to read again for fun because of their regular visits.
Please click here if you are willing to make sure children from every neighbourhood in Vancouver can get this giddy feeling at the Library.
---

Donate Today

https://youtu.be/DCJWwasHDJo