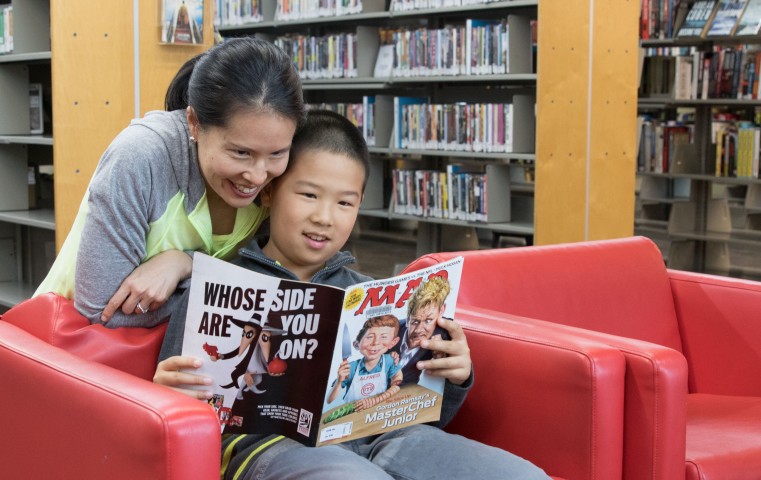 Remember the excitement of being a kid on your birthday? You had a wish list of presents and a party planned with all your friends. That was no different for Benjamin – an 8 year old boy excited about his upcoming birthday party. Except for one thing: this year, Benjamin's wish list didn't include toys or video games. This year, Benjamin wanted to pay it forward with a gift that would help children all across the city. With that in mind he asked all his friends to make a donation to the Vancouver Public Library Foundation instead of giving him gifts.
"I believe that our frequent trips to the library encouraged Benjamin's love of reading. We hope over time, he will continue to think about his community and organizations that are meaningful to him. The VPL is such a valuable part of our communities."
Benjamin's birthday generosity is exactly what giving back is all about.  We hope, like Benjamin, you and your family choose to support the Vancouver Public Library Foundation. Your donation will help thousands of kids across our city develop the early reading skills they need to succeed – and you'll help make Benjamin's birthday wish come true!
Find out about award-winning programs like Alligator Pie to see how your donations work.