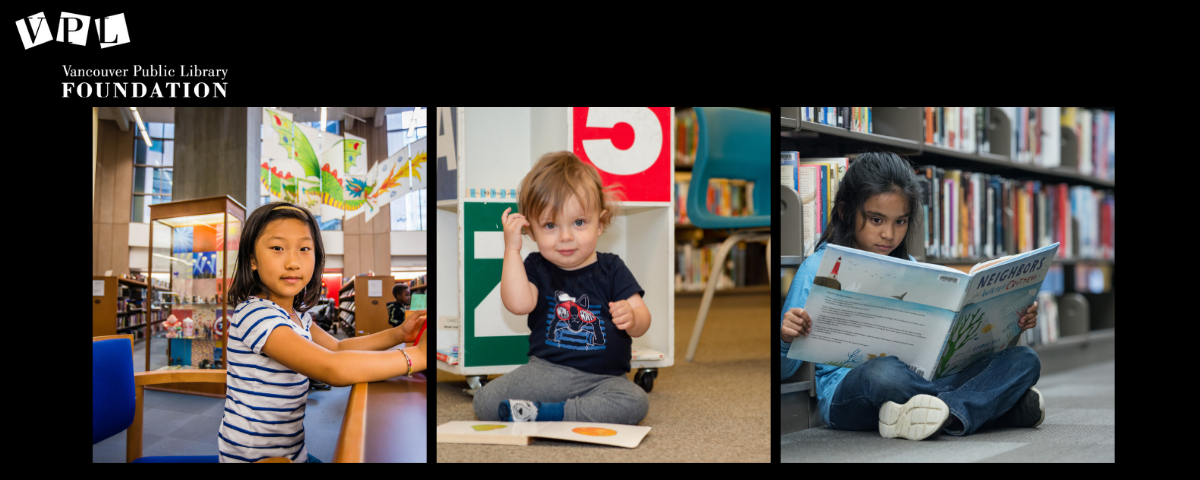 With the fantastic new 8th and 9th levels at Central Library now open to the public, we have now set our sights on the next phase of the Storeys That Transform campaign: the expansion of the Children's Library.
The Children's Library is one of the most popular spaces in Central Library – almost 39,000 children take part in the over 1,100 programs offered each year – and thousands more visit to borrow materials, use iPads, and play games.
What is more, parents and caregivers also access this space to play and interact with their children, and learn from VPL staff how to support learning and literacy at home. However, the demand for the services and spaces of the Children's Library continues to grow, and it is often over-crowded. Additionally, the lack of space has impacted the development and creation of new programming.

Supporting early literacy is crucial for setting kids up on the road to success later in life. Countless research and publications have shown that the formative years are critical to their health, learning, and future success in school.
VPL now has the opportunity to dramatically expand the Children's Library, adding more than 3,000 square feet of new and enhanced program spaces. With new activity zones and sensory learning elements for toddlers, preschoolers and school-aged kids, and new resources to further expand the library's early childhood education programs, the expanded Children's Library will ensure that VPL can meet the needs of its youngest users and their families, now and in the future.
We need your help to make this new Children's Library a reality! To learn more about how you can support the Children's Library expansion, please contact Tristan Klassen at 604-331-4041.